FEATURES

Automated Assembly
Safe & Reliable

Curated Vaping Experience
Variable Voltage Output per Second

Touch Sensor Button
Preheat and Other Functions

NFC Anti-counterfeiting

Automated Assembly / Safe & Reliable
Traditional Disposable Devices

The next generation Disposable Devices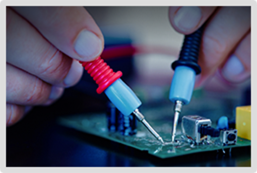 ●

Requires skilled manual handling and attention to avoid human error.
●

One tiny Semi-Conductor, inside the microphone, has limited capabilities but it determines the overall performance of the device.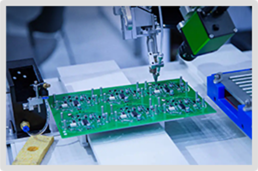 ●

Our inclusive PCB has every component soldered by SMT automatic machine to ensure consistency and reliability in performance.
●

Device comes with several Semi-Conductors including a MCU to allow multi functionalities such as:
- Pre-Heat
- Variable Output Curve
- Competition Mode
- Child-Lock



1st and Only Variable Voltage Output Per Second
Processor/Brand Owners are now allowed to simulate voltage output by second so to create curated vaping experience likes never before.

Touch Sensor Button/Preheat and many more optional functionalities
· Five(5) clicks in the bottom to turn on/off the device (optional)
· Three(3) clicks in the bottom for Pre-Heat (optional)
· Competition Mode starting at the 5th second, wait for indicator light color changes every 3 seconds up to 20 seconds duration. The variable output is designed to prevent coil from burning in a long draw (optional)
NFC Anti-Counterfeiting Feature
Every cartridge comes with an unique ID stored in the cloud so there is no need for WiFi connectivity for device authentication.
Device usage record, and cartridge life cycle are sync to online data base with LiftID APP.
Please read the product information and follow the instruction to unlock the device, sign up, age verification then activate the device all via APP
After age verification is done, please follow the APP, place the device around the NFC area then press "Activation" button.
The activation process takes 1 – 2 seconds. When the light on the device flashes 8 times, it is ready and in the working mode for use.

Once the device is activated, brand owner can now send a welcome message to the new customer and any incentives related promotional messages.
Base on the unique proprietorial formulation for each flavor, brand owners are allowed to curate a perfect working scenario that enhance their oil and overall performance for the device.

This is done after the filling is completed per SKU in bulk/batch.
SPECIFICATIONS
THE CONNECT
THC/CBD Disposable with USB-C Charger
MEAS: 108.3×20×10.5mm
WT: 25g
Cart: /1.0ml
Battery: 280 mAh
Stainless Steel with
Quartz coil

PRODUCTS